Someone one said, "Traveling is like flirting with life. It's like saying, 'I would stay and love you, but I have to go; this is my station.'"
In the past month, I've seen eleven separate states and so many cities and towns that I've lost count. Most of these towns were nothing more than backdrop for the highway; push-pins on the roadmap. A few I spent enough time in to fill up the car and grab a snack.
Then there were the stops like Austin, Las Vegas, Los Angeles, Portland, and now Seattle — cities I spent several days in and came to know more thoroughly. Even that length of time isn't enough to truly know the city.
This particular journey has definitely leaned more toward quantity versus quality. It's been a shot of Americana, an attempt to soak up as much of the culture of this country as possible, as quickly as possible. There's still one month to go before the journey reaches its conclusion, but it is in the weeks to come after I've returned home and processed the events in the comfort of my own bed that the importance of these experiences will come to light.
I lead with this to emphasize the immediate impact of a few moments.
I've been told of the beauty of the Pacific Coast Highway nearly my entire life, but I didn't know the truth until I saw it for myself. After a long day of traveling, I found an area to pull off the road. Night had fallen completely at that point; without the headlines of the car, I could just make out the barest hint of light on the horizon: the last remnants of the previous day.
And then I looked up.
Millions of stars streaked across the inky-black night. Pale patches of cream-colored light, as though dashed against the sky with a paintbrush, drew my eyes to the center. No camera could capture the majesty of that moment. My mouth fell open, but no words escaped.
The beauty of the sky itself was impossible to voice. Even now, I struggle to find the right words to hint at even a tenth of that sight. Hundreds of yards away and some 200 feet below where I stood, the Pacific Ocean crashed against the cliffs.
In that moment, I felt small. One always hears how they will feel insignificant in the scheme of the universe, but it sounds like such a cliche until they experience it for themselves.
To feel that small is not a negative experience, however. The sight of the universe spread out above me reinforced just how enormous this life is. It ignited a sense of bone-deep yearning for something ineffable. The quote from C.S. Lewis comes to mind: "If we find ourselves with a desire that nothing in this world can satisfy, the most probably explanation is that we were made for a different world."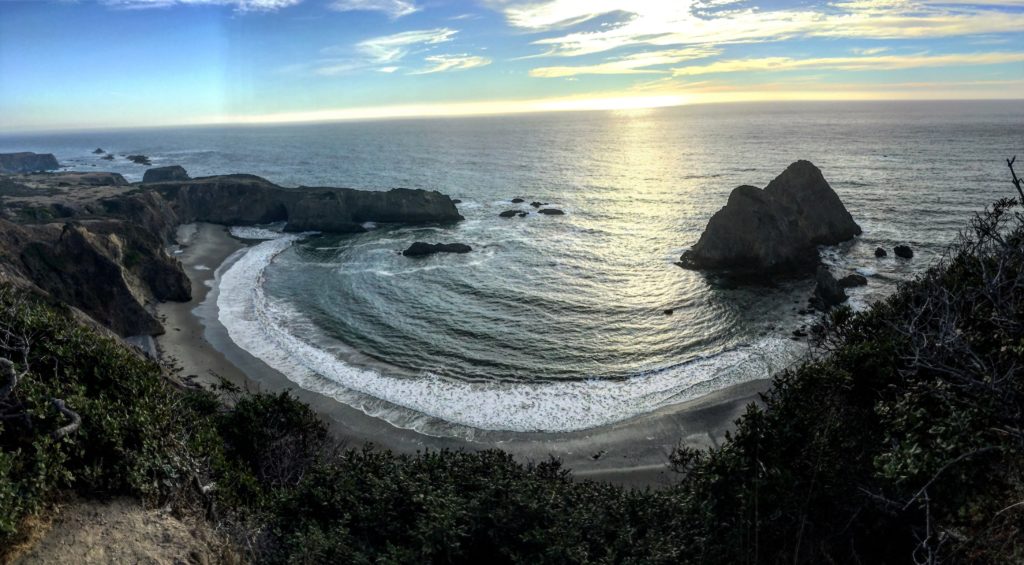 This trip has been defined by moments of extreme beauty and deep introspection — and it's only halfway finished. Tomorrow I leave Seattle and set off for more of Washington, to see an old friend get married, and after that, for Canada.